The Conference on Engineering Sustainable Development is co-hosted by the American Institute of Chemical Engineers (AIChE) and APRU. This is an inaugural event of the APRU Sustainable Waste Management Program that will take place on December 12-13, 2019 at Korea University.
Please forward this message to your colleagues who are interested in addressing UN SDGs through sustainable energy, water sustainability & security, and economic, social, climatic & environmental areas. The deadline for abstract submission is September 12.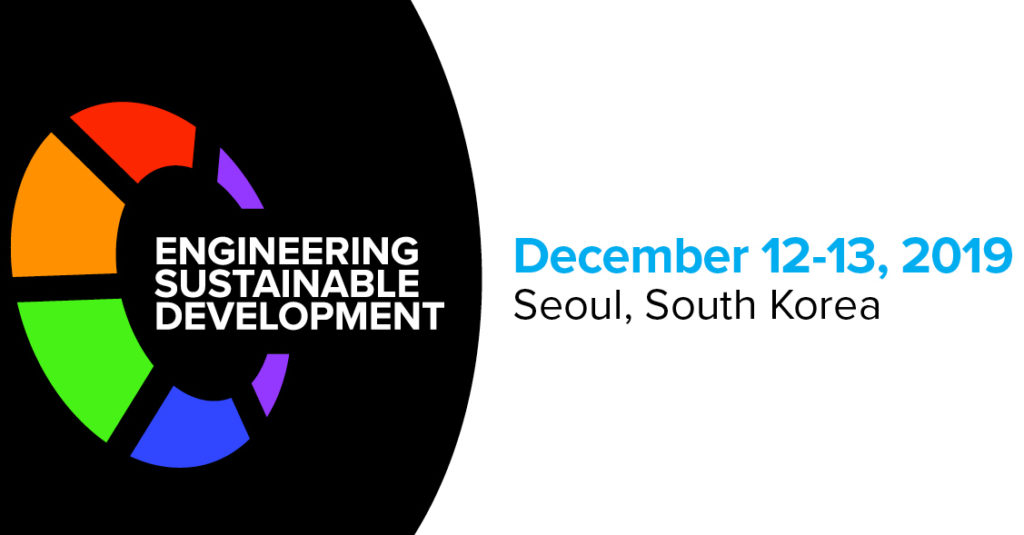 Engineers, scientists, and policymakers are invited to discuss technical and engineering challenges of addressing the 2030 Agenda for Sustainable Development and the 17 SDGs. Invited speakers are listed here.

[Call For Abstract]
Submit your abstract for oral or poster presentation by September 12, 2019. You are encouraged to pick one of the following topics for your work.
1. Sustainable Energy
Decarbonization through carbon conversion, capture and storage
Biofuel and bioenergy breakthrough
Materials development for solar PV and wind power
Waste to energy
2. Water Sustainability and Security
Advances in materials and processes for safe water treatment
Water-energy-food nexus
Sustainable water management
3. Economic, Social, Climatic and Environmental Issues
Advances in chemical and mechanical recycling of waste plastics
Circular economy and industrial ecology
PFAS assessment and remediation
Sustainable building materials and infrastructure
[Key Dates]
August 1: Registration opens
September 12: Call for abstracts closes
September 26: Abstract acceptance notifications
October 12: Early bird registration ends